Laser Surveys with Theodolites/Tacheometer - VisKon Add-On
Latest Measuring Technology combined with 3D CAD/CAM Software VisKon
Import Leica Builder Models
Import POS 15 and POS 18 Tacheometer from Hilti
Import Flexijet
Import from GeoMax
Latest Measuring Technology combined with VisKon 3D CAD/CAM Software
Save time and money while importing all site measurements instantly on you PC or Laptop. Minimize costly errors , which can just too easily happen if you measure manually. Enjoy more accuracy. Says one of our customers, Mr. Andreas Heiss: " One of my clients used a measurement tape on the job, I was ask to prepare. Just right after setting up the Theodolite I realized, that the whole building wasn't square. Now it was easy for me to adjust during the work with VisKon."
Import Leica Builder Models
Through the connectivity with the Leica Builder Range import directly all points of your site survey into VisKon. See the whole Project point for point coming together. Through the direct import you can check whether you have allowed for all references. You can edit these references as areas, lines or single points on you PC/Laptop in VisKon. These options allow for fast and accurate Site Surveys, just another example, how user friendly VisKon is for you.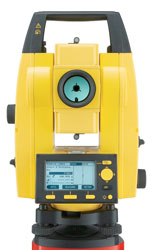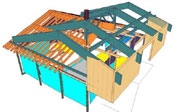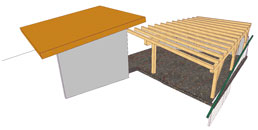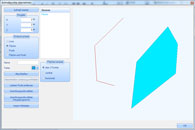 Import POS 15 and POS 18 Tacheometer by Hilti
Additionally import above mentioned Hilti Tacheometer Data into VisKon. All data will be imported through the proprietary Hilti Software. Convert Points into Lines or Areas within VisKon. To keep a clear visual control, edit lines and reference points in various colours and names.
Import from Flexijet
Data import via 3D DXF/DWG . Import all On Site Data directly via Flexijet Software.
Import von GeoMax
Data import of the surveyed points directly from GeoMax software.
Additional editing of the scanned points or lines can be applied (e. g. transformation into areas).
Editing colors and names of relative poly-lines for a better overview in the design software.
Order Laser Survey!
requires VisKon